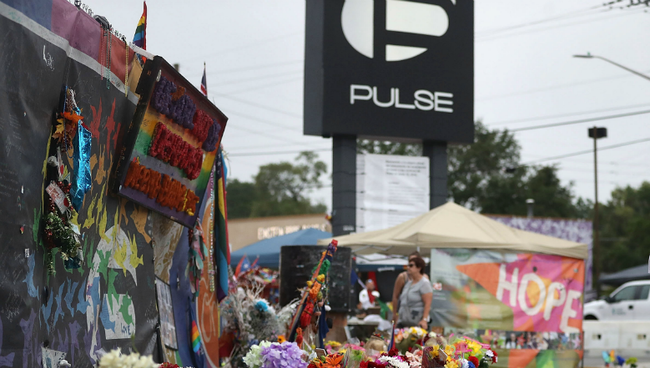 Tuesday marked the second year since the mass shooting at Orlando's Pulse nightclub, and the city was the scene of collective memorials and tributes.
Those ceremonies of remembrance included the ringing of the bell, tolling those killed in the nightclub shooting, as well as an evening ceremony at the Pulse memorial site.
There was also an evening ceremony, where many community leaders gathered to remember and honor the 49 who died and those who still suffered.
Orange County Mayor Teresa Jacobs delivered a passionate and heart-felt address, speaking of how the event had changed not just the narrative of a shooting, but the outlook of an entire city.

Jacobs' address spoke to the change that made residents of Orlando realize that they shared a single heart that beat with a unified pulse.
Nicole Parker, with the non-profit OnePulse Foundation, agrees that two years later Orlando remains united ... a city brought together by this singular tragedy.
She notes that the most striking thing to come of the shooting was the fact that the city paused to look at itself, then came together in an almost familial sense.
"That was one thing that always stuck out to me, personally," she said.
June 12, two years ago, a gunman opened fire in the Pulse nightclub, killing 49 people and wounding scores of others.
At the time, it was the worst mass shooting in modern US history.

Orlando Mayor Buddy Dyer, who also spoke Tuesday night, remarked how it was one horrific act, committed by a single person.

Then Dyer observed that it was an act completely eclipsed by the community response, which revealed the opposite of the horror.

That opposite, Dyer said, "looks a lot like love."