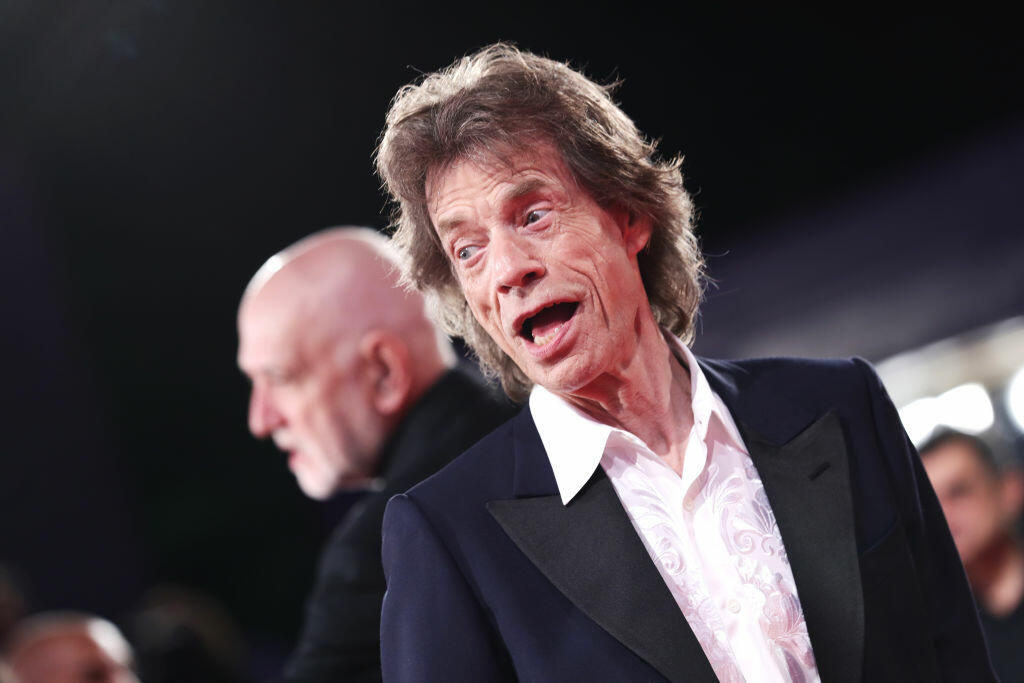 Photo: Getty Images
It looks like Wynonna and Ashley Judd are absent from their late mother's will. Reportedly, Naomi Judd's final will and testament names her husband of 33 years, Larry Strickland, as the sole executor of her estate. Naomi, one half of the iconic duo -- The Judds--unexpectedly passed away in April, five years after her will was filed. Neither Wynonna nor Ashley have commented.
https://pagesix.com/2022/08/01/wynonna-and-ashley-judd-left-out-of-mom-naomis-will/
The sequel to the 2019 blockbuster "Joker" is getting a release date, but don't rush out to buy tickets just yet. Joaquin Phoenix will reprise his Academy Award winning role in the film, which is set to release October 4th, 2024. That's exactly five years after the first film released. The follow-up will be a musical, with Lady Gaga expected to take on the role of Harley Quinn. 
https://variety.com/2022/film/news/joker-2-release-date-1235332688/
Klondike is responding to fans and says it wants to bring back the Choco Taco. The announcement that Choco Taco would be discontinued to help save costs caused an uproar online. Fans everywhere grieved the loss of the ice-cream snack and boxes of Choco Tacos were selling for hundreds of dollars online. Yesterday, Klondike officials released a statement, saying they've heard the complaints and hope to bring back the snack "in the coming years." For now, the Choco Taco is still officially discontinued.
https://www.foxbusiness.com/lifestyle/klondike-looking-bringing-back-choco-taco-consumer-uproar-coming-years
UFC star Conor McGregor is set to make his acting debut. Deadline reports McGregor will join Jake Gyllenhaal in a remake of the classic 1980's film "Road House." The movie will follow Gyllenhaal's character as a former UFC fighter who takes a job as a bouncer at a roadhouse in the Florida Keys. McGregor will play an original character but details were not made clear. The new edition of "Road House" will debut on Amazon Prime Video on a date yet to be announced.
https://nypost.com/2022/08/04/conor-mcgregor-to-make-acting-debut-alongside-jake-gyllenhaal-in-road-house-remake/
Oreo is bringing back one of their most controversial flavors. Nabisco announced they'll be ushering the autumn season in early this year with the return of their pumpkin spice flavored Oreos. After five years of Nabisco refusing to bring back the pumpkin flavored snack, customers can expect to see them on the shelves starting August 15th. Oreo isn't the only one preparing for the Fall, companies like Starbucks and Dunkin Donuts are expected to bring out their signature pumpkin coffees sometime this month.
https://people.com/food/oreo-rushes-in-fall-with-the-return-of-pumpkin-spice-cookies/
Mick Jagger has likely seen it all performing on stage with the Rolling Stones, so he was ready during a concert in Spain on Tuesday when a topless woman flashed him. The Stones were in mid-performance when the woman was sitting on another concert goer's shoulders waving a flag around. As Jagger moved across the stage he saw her and lifted up his own shirt. Jagger briefly posted a video of the exchange on his Instagram account. The Rolling Stones are currently on tour as part of their 60th anniversary. 
ttps://nypost.com/2022/08/03/mick-jagger-shows-nipples-after-being-flashed-by-topless-woman/