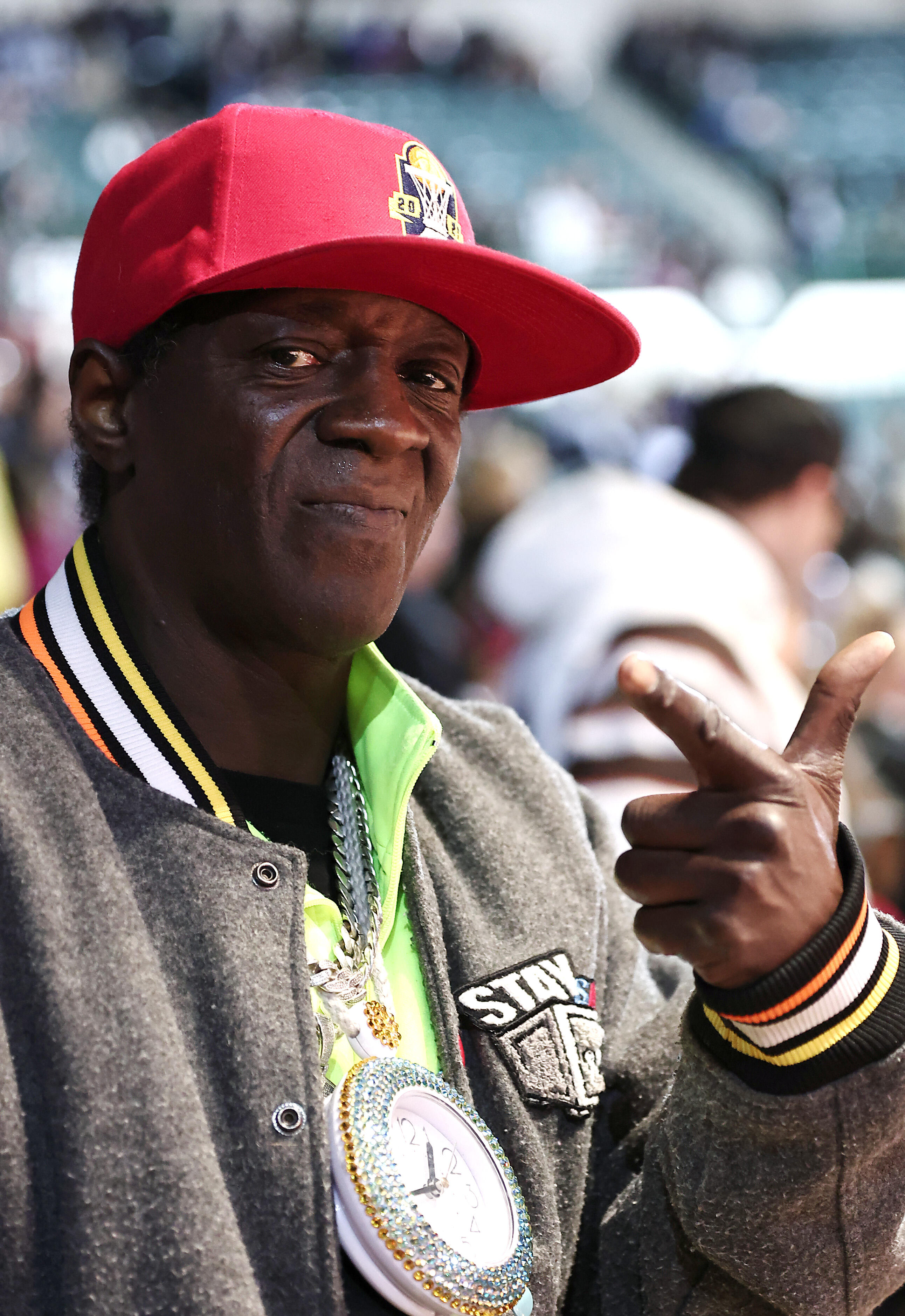 Flavor Flav says he's done making babies. The rap star told TMZ father's day was pretty hectic on Sunday considering he has eight kids and eight grandkids. In May, Flav, who is 63, discovered he had a three-year-old son named Jordan. Although he was skeptical at first, Flav was excited to learn he was the biological father of Jordan and filed legal documents to have him take his last name, Drayton.
https://hiphopdx.com/news/id.71204/title.flavor-flav-says-hes-done-having-kids-after-8#signup
After 85 years, Kraft Macaroni and Cheese is changing its name . The new shortened version called Kraft Mac & Cheese will hit store shelves in August. Along with a new label, the box is getting a slightly simplified makeover. Kraft said the changes are an effort to rebrand its mac & cheese as "comfort food" and differentiate it from healthier options on store shelves.
https://www.cnn.com/2022/06/22/business-food/kraft-mac-and-cheese-name/index.html
Amazon is working on a way for people to use its Alexa voice assistant speak with the voice of relatives, even dead relatives. The company demonstrated the feature at a conference Wednesday in Las Vegas. Amazon says the Alexa team developed a model that allows the voice assistant to produce a high-quality voice with less than a minute of recorded audio. The feature is currently in development and Amazon didn't say when it will be available to the public.
https://nypost.com/2022/06/23/amazons-alexa-will-mimic-dead-loved-ones/
A tractor trailer full of cheese crackers...is a total loss. The trailer caught fire on I-80 East in Hubbard, Ohio early Tuesday morning. Authorities say the driver was able to remove the trailer from the rig and escape before the cargo went up in flames. No one was hurt.
https://www.vindy.com/news/local-news/2022/06/tractor-trailer-fire-closes-i-80-in-hubbard/
A floating Hong Kong restaurant that hosted presidents, celebrities, and Queen Elizabeth is now lying at the bottom of the South China Sea.The company that owns the Jumbo Kingdom restaurant said that the three-story vessel capsized on Saturday as it was being towed to an undisclosed shipyard. The company's statement said the boat went down in waters more than three-thousand feet deep after meeting "adverse conditions." No one was injured. 
https://www.cnn.com/travel/article/hong-kong-jumbo-restaurant-sink-intl-hnk/index.html
And, finally, a customer at an Oklahoma fast food restaurant got more than he ordered in the drive-thru. Police say an employee was dealing drugs out of the restaurant, and accidentally put a baggy of meth in the wrong bag of fast food. They later arrested Bryce Francis on numerous charges and posted a message on Facebook, telling the person that was supposed to receive the drugs that their order is now waiting for them at the Skiatook Police Department.
The name of the restaurant hasn't been released.
https://nypost.com/2022/06/22/oklahoma-fast-food-employee-arrested-after-meth-bag-found-in-customers-order-police/