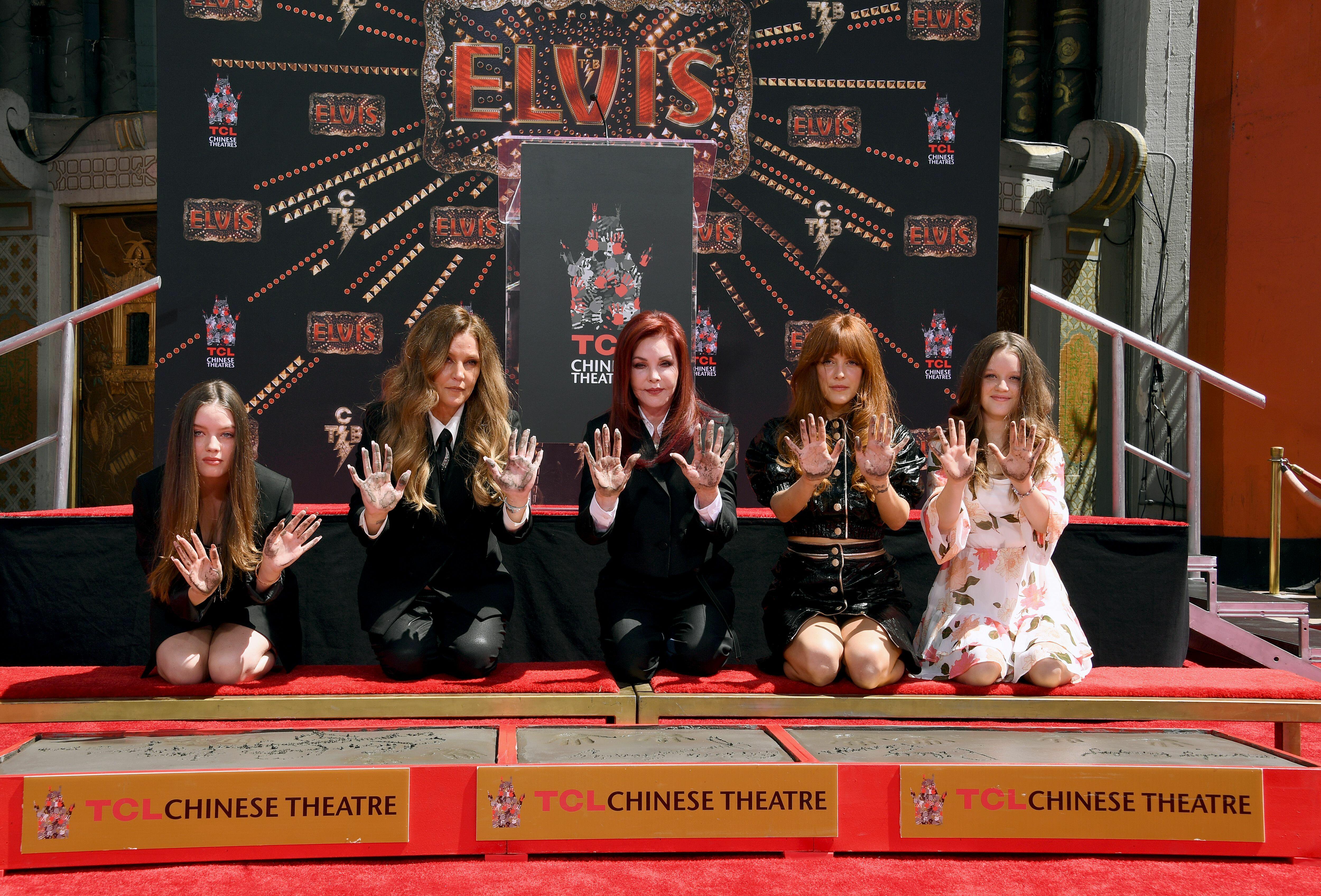 The Elvis Presley family is making history. Multiple generations of Presleys, including Elvis' widow Priscilla, attended a Hand and Footprint Ceremony outside the TCL Chinese Theatre in Hollywood, where they celebrated the new Elvis movie which debuts this Friday. Priscilla was accompanied by Lisa Marie, her daughter Riley and twins Harper and Finley. Austin Butler, who stars a Elvis, and director Baz Luhrmann also attended the ceremony. 
https://etcanada.com/news/907626/elvis-presleys-family-imprint-their-hand-prints-at-the-iconic-tcl-chinese-theatre/
One of the featured artists at the upcoming iHeartRadio Music Festival is out with a new single. It's "Don't You Worry" by the Black Eyed Peas. The song also features Shakira and David Guetta.You can check out the Black Eyed Peas intergalactic-themed video for the song on YouTube.
https://www.youtube.com/watch?v=me19SUmWu2s
A Ring Camera recorded a brawl outside of a home in South Lake Tahoe, but it wasn't between people. A woman says she woke up to the sound of "strange growling" over the weekend. isa Quick figured it was a bear because they're a normal sight where she lives. She assumed it was a bear fighting a raccoon or a coyote. But her Ring camera revealed something a little scarier. Two bears, standing in her carport, swatting at each other. uick said she screamed at the bears to break them up. The bears knocked a few things over but didn't do any real damage--and left the premises.
https://www.newsweek.com/fight-between-two-bears-carport-caught-camera-1717754
A new venture for an NBA Hall of Famer. Shaquille O'Neal is getting into the horror business and he's doing it in one of the most haunted spots in the county. A new Halloween attraction titles Shaqtoberfest is set to run from September through Halloween at the historic Queen Mary Ship in Long Beach, California. Haunts, games, live entertainment, food and drinks will be a part of the halloween attraction. Ticket information will be released later this summer. Looks like we're going from Shaq Fu to Shaq Boo.
A VHS version of the 1986 hit movie Back to the Future is setting records. Heritage Auctions sold the VHS tape in near-mint condition to a New York collector for seventy-five thousand dollars. The tape was part of the personal collection of actor Tom Wilson, who starred in Back to the Future as the bully Biff. The auction house noted the sale was the highest price ever paid at auction for a sealed, graded VHS tape.
https://www.cnn.com/2022/06/18/entertainment/back-to-the-future-vhs-auction-trnd/index.html
And, finally, Velveeta is teaming up with a beauty brand to create a cheese-scented nail polish. British brand Nails, Inc. will be behind two limited-edition polishes. A red shade called "Finger Food" and a yellow called "La Dolce Velveeta" will run interested customers 15-dollars. They're available to order on Nails, Inc.'s website. The company notes that the so-called "cheese scent" fades when the polish dries.
https://www.cnn.com/2022/06/18/business/velveeta-cheese-scented-nail-polish-trnd/index.html