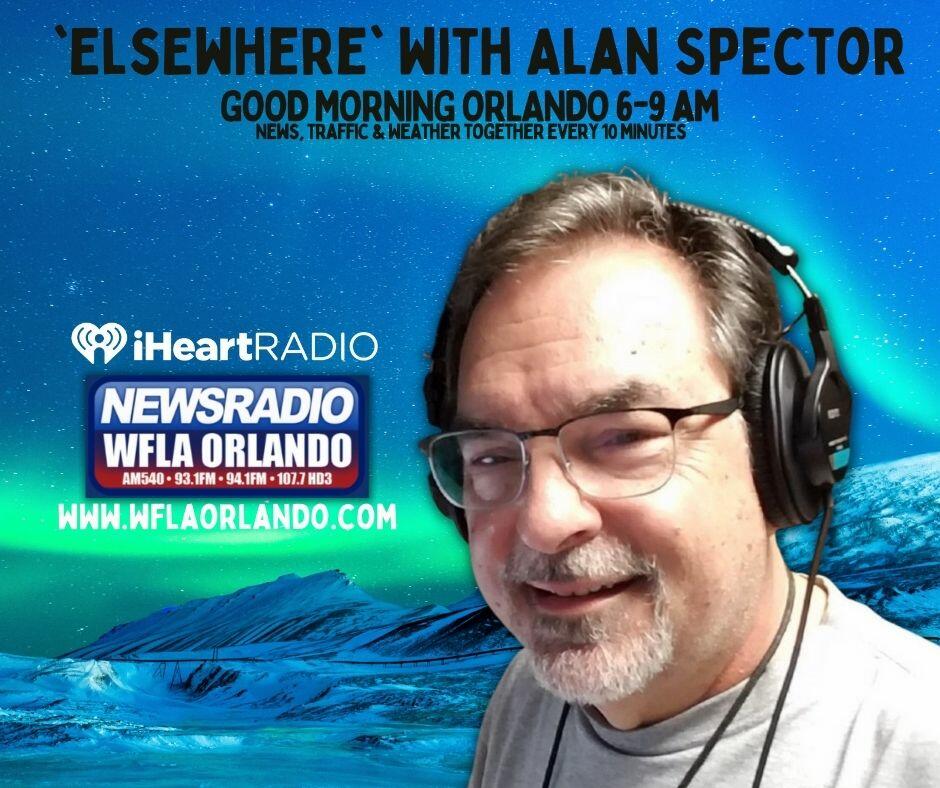 What better way to celebrate an anniversary than with a drink? Def Leppard is celebrating the band's 45th anniversary by launching their own branded gins. They've created two flavors, named after two of their biggest hits, Animal and Rocket. Animal's label was inspired by their "Hysteria" album while Rocket was inspired by the Sheffield Manor Lodge lavender labyrinth in London. Both bottles are 40-percent ABV and available in the U.K. and U.S. Def Leppard is available this Sunday at Orlando's Camping World Stadium as part of The Stadium Tour with Joan Jett, Poison and Motley Crue.
https://www.loudersound.com/news/take-a-bottle-shake-it-up-def-leppard-launch-their-own-premium-gins
Work is underway on a sequel to the 2019 hit movie "Joker." There's a script and Joaquin Phoenix is expected to be on board to reprise his Academy Award-winning role. And he might have a new co-star. There is word that Lady Gaga is joining the cast of the new Joker sequel, as Harley Quinn, the lead opposite to Phoenix's Joker. Gaga is no stranger to the screen herself, having played lead roles in "A Star is Born" and "The House of Gucci." 
https://people.com/movies/joker-sequel-lady-gaga-harley-quinn-joaquin-phoenix-musical/
And, finally, a young influencer who live-streams her activities on the internet has set up a vending machine in Japan that sells edible insects. The menu includes 18 different varieties of deep-fried insects like crickets and grasshoppers. Some are sprinkled with salt and some are chocolate-flavored. The prices range from around seven to 20 dollars. 
https://www3.nhk.or.jp/nhkworld/en/news/20220616_23/
Marilyn Monroe is coming to a TV near you. Netflix released a teaser for the movie "Blonde" starring Ana de Armas as the iconic actress. The movie is based on the bestselling novel written by Joyce Carol Oates and carries an NC-17 rating. The supporting cast includes Bobby Cannavale and Adrien Brody. "Blonde" will be available for streaming on September 23rd.
https://www.youtube.com/watch?v=VnI2MyS6fgo
It's like something out of "The Jetsons." Two Los Angeles-area companies are developing air taxis to fly people over Southern California's traffic. Transportation nonprofit Urban Movement Labs, and Overair, an electric vertical takeoff and landing company based in Santa Ana, are working on an aircraft called the Butterfly. It has four rotors and can carry up to five passengers and a pilot. They'll be able to travel 100-miles at speeds of up to 200-miles-per-hour. Developers hope to have them in the air by 2026. 
https://www.masstransitmag.com/alt-mobility/news/21271064/ca-coming-to-los-angeles-air-taxis-that-skip-the-freeways
Tomorrow is Paul McCartney's birthday, but he's the one giving fans a surprise gift. At the final show of his U.S. tour in East Rutherford, New Jersey last night, Paul brought out a special guest, Bruce Springsteen The Boss and Sir Paul performed Springsteen's "Glory Days" together before launching into the Beatles classic "I Wanna Be Your Man." It's the first time the two have teamed up during a concert since Bruce brought out Paul at his London concert back in 2012. By the way, Paul McCartney unbelievably turns 80 years old tomorrow.
https://www.nydailynews.com/snyde/ny-paul-mccartney-bruce-springsteen-metlife-concert-20220617-tw2kt364cfcdlnasqx4rv6seci-story.html
Listen to the podcasts! They are timeless! Follow on the iHeartRadio APP